Location: Exmouth, Western Australia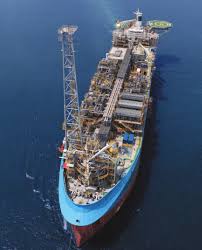 ONA Consultants has been contracted by another major oil and gas operator to undertake an FPSO engineering scope that includes design, structural engineering, finite element analysis, marine operations and procedurisation. Given our strong engineering and operations skills base, this scope was particularly well aligned and the team was able to execute the scope to the client's requirements.
ONA has been endeavoring to increase our presence and demonstrate tangible value to clients in the local floater markets and this award shows we are on track. Over the past year ONA Consultants has completed several similar scopes and has built up a highly skilled group of Naval Architects, Hydrodynamicist's, Mooring Engineers and Mariners.
We are proud of our achievements including a track record of experience that includes specialised marine engineering services to both the world class Prelude and Ichthys projects. For those who aren't aware ONA have been providing similar services to companies in the region since 2006. Much of this work has been across berth tanker and FSU moorings, semi-submersible and drill rig moorings, offshore FPSO and vessel to vessel moorings. Our skills and expertise allow informed decision making and planning supporting decision making and regulatory challenges.
ONA are not aligned with equipment providers giving us the freedom to work independently supporting client endeavours.
For further information and discussion on how we can support your project please give us a call.