October 10, 2019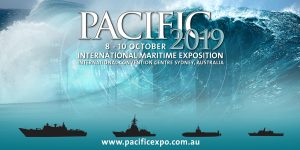 ONA Consultants attended and participated in the Pacific International Maritime Exhibition 2019 held in Sydney on 8-10th of October 2019. It was a great opportunity to get a first hand view of the defense orientated nature of the maritime industry on the East Coast. It was also a good chance to meet old friends and share synergies with aspects of our specialty consulting services. The event was well attended and had a very asian defense focus.
It was a great opportunity for ONA to share our specialist engineered marine operations expertise and marine consulting capabilities honed in the offshore oil and gas industries with the maritime defense community. We look forward to working with our new partners and clients moving forward.
The uptake and development of drone technology in the marine space was clearly evident at many of the stands and often hanging from the ceiling. Of course the fully detailed Lego ship was a big hit but trick to capture in a single photograph. To those who took the time to catch up thanks very much and look forward to seeing you again in two years time or in Fremantle for the submarine conference in November.