On behalf of a major engineering house ONA undertook preliminary design of an inner harbour pontoon serviced by a system of gangways. The work required ONA to develop a preliminary structure, weight and stability estimates.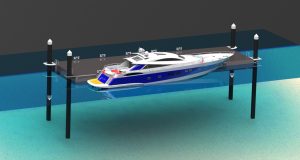 ONA has significant experience designing and developing structural solutions for port facilities across the region. We are able to develop concepts through to full designs and production components.
Feel free to call us and start a collaborative approach to realising your project outcomes.